NYC Limousine® is here for all your New York City transportation needs. Whether you need a ride to the airport or sightseeing in Manhattan, we can provide you with superior service at competitive prices. Our vehicles are newer models with courteous and knowledgeable chauffeurs.
NYC Limousine® has been a leader in corporate and personal transportation in New York City for over twenty years. Our team of articulate professionals and fleet of high quality vehicles come together to create the most reliable New York limousine service. Please take a moment to learn more about our services and make a reservation for one of our limos today.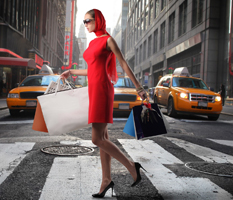 NYC is shopper's paradise!
There is nowhere in the world that offers the array of shopping opportunities that NYC does. You can find anything and everything in the many stores throughout NYC and now you can shop TAX FREE in NYC on clothing and shoes priced under $110.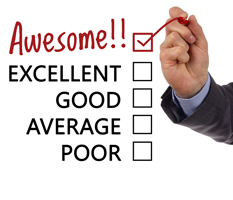 Customer Testimonials
We're good! Really Good... But don't just take our word for it! Here are some interesting comments from our customers.

We had GREAT service on both our ride in from the airport and back out. Thank you. We will definitely use your services again and are saying goodbye to taxis.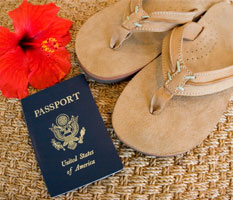 Travel Agents
NYC Limousine synonymous of quality ground transportation services in New York City. We have earned the recognition of many travel agents who sees our company's superior service at competitive prices. We invite you to take advantage of our special Travel Agent's discount. We are confident that we will be your only car service provider in New York.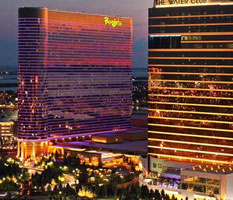 Atlantic City, Foxwoods and Mohegan Sun
Odds are on your side with NYC Limousine. Take advantage of our hot casino packages and travel in style from Manhattan to Atlantic City and from New York City to Mohegan Sun and Foxwoods. This journey has everything but a high price.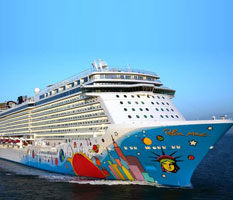 NYC & NJ Cruise Terminals
NYC Limousine provides transportation to and from New York Cruise Ship Terminal, Cape Liberty Cruise Ship Terminal and Brooklyn Cruise Ship Terminal.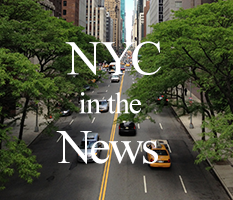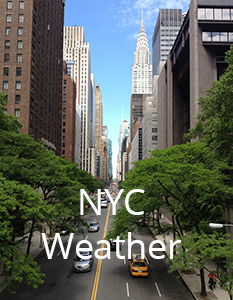 NYC Weather
Whether you're flying through New York City or staying a few nights, you definitely want to check the weather in New York City If you don't like what you see, check again later. It's almost certain to change.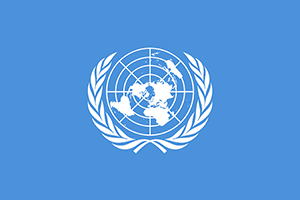 The Mission to the United Nations New York
NYC Limousine is a proud provider of ground transportation services to The Missions to the United Nations in New York, from transporting dignitaries to working with law enforcement.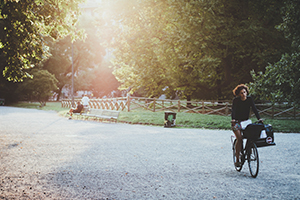 Go Green with NYC Limousine
@ NYC Limousine we are slowly undergoing a green evolution, we are packing our fleet with more hybrids and fuel-efficient vehicles, trying to keep pace with the growing appetite for environmentally friendly vehicles.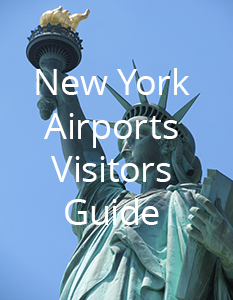 New York Airports Visitors Guide
Flying into New York or New Jersey to connect to another flight? Visit
The Port Authority of New York and New Jersey website
for detailed information on all New York City metropolitan airports. If your layover in New York or New Jersey is longer than expected, you will find ways to pass the time before moving on to your next destination.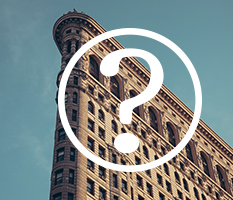 Frequently asked questions & answers
Q. When my credit card will be charged?
Your credit card will be charged after the service is completed.
Q. Are you charging waiting time if the flight is delayed?
We DO NOT charge extra if your flight is delayed.
Q. Can you provide child safety seats?
Yes we can. Request for child safety seats must be made 24 hours in advance.
Read more...
Tweeting from the front of the limo
Whether you're craving a civilized traditional Japanese breakfast, an egg-stuffed burrito, bagels and lox, or outrageously good pumpkin pancakes, here are 18 places to start your day off right in NYC. Read more @
ny.eater.com